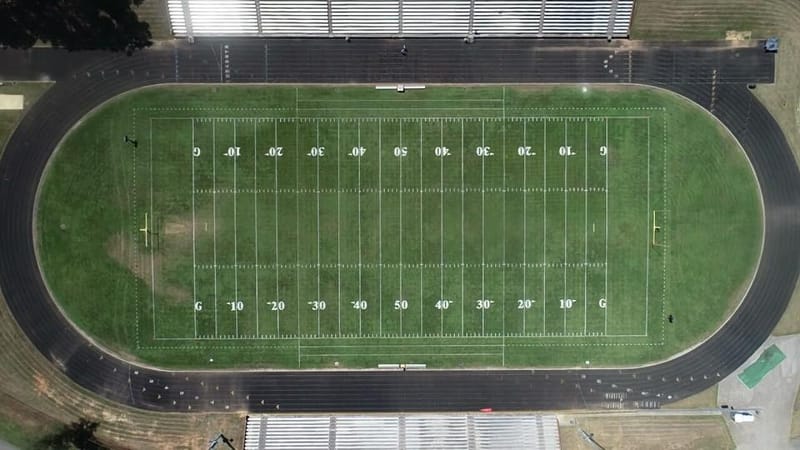 For over 50 years, the Radford Athletic Boosters Club has helped meet the financial needs of Radford High School's varsity, junior varsity, and 8th grade sports programs. From maintaining facilities to purchasing equipment, Booster Club funding is used to keep RHS athletics competitive. At the heart of the club are the loyal family, friends, and community members that make up its membership. These dedicated volunteers give their time, money, and expertise to help ensure a positive experience for each Bobcat athlete. The club is never short on spirit or ways that you can get involved.
Join us in spreading Bobcat pride in our community!
We support the athletic programs at Radford High School in the following ways:
Purchase equipment for Varsity Sports: Coaches are encouraged to take their needs/wants to the RHS Athletic Director, who in turn, compiles a list of needs/wants to present to the Radford Athletic Boosters Club. The Board weighs each need/want and votes on individual requests that have been made by the Athletic director.
Regional & State Competition Allotments: provide a food allotment per day for state athletes.
District-Regional-State Recognitions: help support the purchase of patches, plaques, rings, etc. for RHS athletes.
Our fundraising efforts support the Radford High School Athletic programs and provide funding for equipment, travel, scholarships, and much more. Just a few examples of previous support are:
Uniforms
Awards (certificates, pins, plaques, letters)
Wrestling mats
Golf Bags
Soccer Nets & Goals
Pitching Machine
Field supplies & Maintenance
Football Pants
Materials for Athletic Lockers
Norman G. Lineburg Scholarship - Male and Female Athlete
Team & Coach traveling expenses
Team Gym Chairs
Track hurdles
RHS Booster Board 2019-2020
Scott Shull - President
Brian Duncan - Vice President
Elizabeth Kanipe - Secretary
Sheree Lacasse - Treasurer
Andrew Waff - Corporate Membership
Anna Caldwell & Lisa Davis - Bobcat Spirit Store
Wendy Phillips - Social Media
Greg Wade - RHS Athletic Director
Bev Davis - Annual Golf Tournament
Isaac Dobson - Annual Golf Tournament
Ken Keister - Board Member
Alicia Prioleau - Board Member
Pam Velat - Board Member
Scotty Whitt - Board Member